Zielona Gora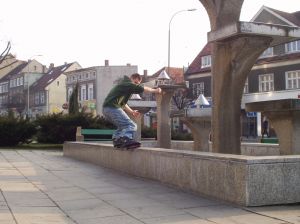 Situated 12km. south of the River Orda, in the north west of Poland lies Zielona Gorda, the capital of Lubuskie region. It is one of the fastest growing urban centers in Poland and is attracting both tourists and permanent settlers.

What attracts tourists and travelers to Zielona Gora is its easy connectivity by rail, road and air. It has a good network of roads connecting it to Swiecko, Slubice, Gubin and Olsyzna. It takes only a thirty-minute drive from the German border to Zielona Gora. The city also has two Airports - a sports airport at Przylep and a passenger airport in Babimost. You can reach Zielona Gora by air from Poznan and Warsaw.

Zielona Gora is a comfortable place to visit and stay in. The clean and green surroundings, the many festivals, recreational facilities and the growing urbanization make it an interesting holiday destination.