Wolin and Uznam Islands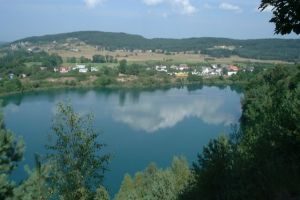 On the Baltic Sea, off the Polish coastline, is an attractive holiday destination with pleasant seaside resorts, rich flora and fauna and heritage sites worth visiting. This is the islands of Wolin and Uznam.

Wolin and Uznam Islands are separated by the Swina strait, which connects the Szezecin Bay with the Pomeranian Bay. Part of the Uznam Island belongs to Germany whereas the eastern part is Polish. The islands consist mainly of forests and post glacial hills of extraordinary scenic beauty. Peenestorm, an extension of the Peene River, is the strait that connects the island to the mainland. The most populated town of the island is Swinoujscie. It is also the point where land travel ends and to continue to Scandinavia you have to take a boat or a ferry to reach Uznam Island.

For all those holiday makers looking for an 'out of this world' experience in Poland, a trip to the Wolin and Uznam Islands is a good option. Head for it next summers, in time for the festival of Organ and Chamber Music at the Cathedral.