Winter Sports in Poland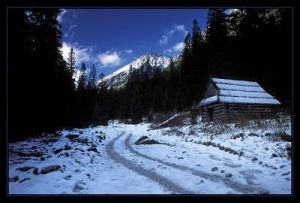 If you are looking for very cheap holidays, chances are you want a vacation that is both fun and affordable. There are plenty of places that you can visit without breaking your wallet. A perfect place that you can spend a great holiday without spending much is Poland. Many tourists visit this place; because of the country's stunning beauty. Poland is a great holiday destination especially during winter. There are plenty of fun and exciting activities that you can do here.

Poland makes a very good holiday destination in winter, giving a perfect alternative to a holiday in the Alps. In many ways, it is better than an Alpine holiday. Compared to Europe, the snow remains on the peaks for a longer time in Poland - from November to March. Poland also offers a wide variety of sporting opportunities both for beginners as well as experts. The charming spas on the mountainside offer wonderful relaxation and organize many activities to make your stay exciting. The Polish mountains are not as high as the Alps but the landscape is equally enchanting. The winter sports in Poland are friendlier and provide a relaxed adventure rather than a serious sporting challenge.

At times when you feel the need to get away from the humdrum of modern living and get lost amidst nature, you should head for one of the centers for winter sports in Poland. It will be rejuvenating for both the mind and the body.