Wieliczka Salt Mine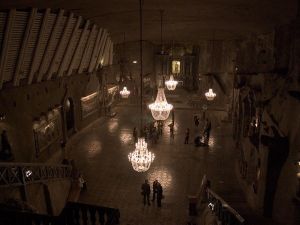 The Wieliczka Salt Mine lies at the outskirts of the Polish city of Krakow in the southern part of Poland. This is the oldest of the functional salt mines in Europe, being in operation for more than 700 years.

The mine houses one of the largest mining museums in Europe and finds a place in UNESCO'S First International List of the World Cultural and Natural Heritage. The prime lure of the place is in its museum, which lies below the ground and many other structures, which have been carved out of salt.

The Wieliczka Salt Mine provides an excellent opportunity to unearth the mysteries of the deep, dark underworlds.