Warsaw - Rising - Like a Phoenix from its Ashes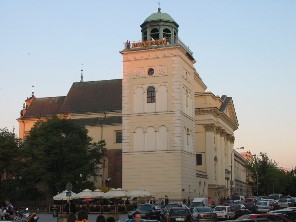 Most people, when they think of Warsaw, probably conjure up images of a wasteland of infamous Soviet-era housing, anonymous residential buildings, dull, dreary and gray, and old ladies scuttling about with kerchiefs on their heads. Nothing could be further from the truth. There is a lot more to this metropolis than meets the eye.

The largest city in Poland, and its capital, Warsaw has emerged from its ruins of WWII, like a Phoenix from its ashes, to become a thriving metropolis, with plenty of sights to see, albeit many linked to the Warsaw Uprising and WWII, a vibrant cultural scene and an increasingly lively nightlife.

Lush parks with leafy green spaces, terrific clubs and restaurants, glorious palaces and castles, awe inspiring art, a tenacious downtown, friendly people and much much more - That's Warsaw.