Torun - The City of Copernicus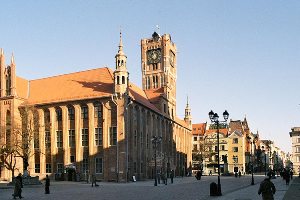 Along with Krackow, Torun is the second city in the south of Poland that did not get destroyed in World War II. Hence, it has some fine examples of ancient architecture. Its idyllic location, on the banks of the Vistula River, where a number of ancient trade routes intersected, is a special attraction of this beautiful city. Torun's Old City was recognized as a UNESCO World Heritage Site in 1997, thus distinguishing its ancient architectural, cultural, intellectual and economic heritage.

Torun is divided into two cities, the 'new' city and the 'old' city. When the old city became too small to accommodate its citizens, a new city started to gradually develop outside the city walls. It had its own city hall and church.

Torun is also famous as the birth place of the great astronomer Nicolaus Copernicus, who, as they say, 'stopped the sun and moved the earth'.