Sudety Mountains, Walbrzych, Ksiaz Castle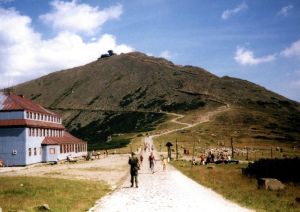 The Sudety Mountain region forms an attractive tourist destination in Poland. When you think of a holiday in the mountains, you generally expect great scenic beauty coupled with trekking or hiking. However, the Sudety Mountains together with Walbrzych and Kiasz castle offer much more. You get to see historic monuments, visit vintage spas and have an experience of well-conducted agro tourism. It is one of the best holiday destinations of Poland.

Walbrzych is favorably located for easy communication and is well connected to all the major European cities. Being close to the border crossings at Kudowa Slone, Golinsk, Lubawka and Zgorzelec makes it accessible from all places. The nearest international airport is Wroclaw and Swiebodzice airfield. If you take a flight to Wroclaw, you can reach Walbrzych by the National Road No.35.

The Sudety Mountains, Walbrzych and the Ksiaz castle together make a wonderful holiday package that is ideal for an action packed vacation in the midst of nature.