Poznan - The Fair City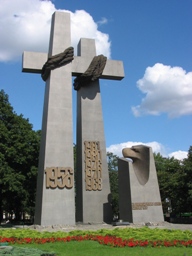 While Poznan may not feature on your itinerary, if you were to visit it, you will be pleasantly surprised. Monuments, museums, a vibrant cultural scene and beautiful surroundings - Poznan has it all.

Located on the Warta River, the city is the capital of Poznan Province, situated in west-central Poland. Almost every street in the old town has an elegant looking church, or an esoteric building, which houses a museum, or some monument or the other - it's a veritable collage of different architectural styles. It is this and more which attracts the tourists.

Located very conveniently on road that starts in Paris, ends in Moscow and passes through all the major cities on its way, the city comes alive every summer, when it hosts a major international fair. It has earned its reputation as the city of trade fairs, which it has been hosting since 1921. If you're visiting Poznan during this period, be sure to have a confirmed hotel booking or be prepared to camp the night in some park!

But that's not all. With over 60,000 students Poznan is also a major university center. It has with several institutions of higher education and scientific organizations, and its student population imparts a young, energetic and lively atmosphere to the entire town. In the summer the old town virtually resembles jungle of parasols and beer gardens where students, business visitors and tourists all come to enjoy the summer sun and soak the lively milieu the town offers.