Opole - The Song of Poland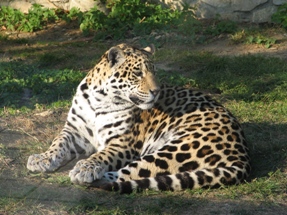 Capital of the Polish Wojewodschaft Opolskie, Opole is a voivodeship town which is located on both sides of the Oder River in the Silesian Lowlands. The origins of Opole can be traced back to the 10th century, when this medieval township was populated by the Opolanie tribe and till the 12the century it was the capital of the Opole Duchy.

Historically, Opole has been an important commercial town - vital trade routes, like the famous Amber Way, linking Italy to the Baltic Sea via Moravia, passed through the city's territory. Even today it is significant to its principality as the administrative, scientific and cultural centre.

Originally a Slavic settlement, the origins of the township, which can be found in the remains of an early medieval wooden settlement, can be traced to the 8th century. In the 13th century, Kazimierz I, declared Opole as the seat of the Opole-Raciborz Principality and signed a decree to that effect. It was under his reign that the foundations of the famous Piast Castle, the family seat of the dynasty, were laid. By 1532, after the death of the last offspring of the Piast dynasty, the town fell into the hands of the Hapsburgs of Prussia and later the Hohenzollerns. It was made part of Poland once again in 1945.

However, in spite of being cut off from Poland for so long, Opole has retained it strong Polish heritage and flavor. It was the center of cultural and social life of the Polish populace settled around that area.

Today Opole has approximately 131,000 residents, and is a river port, an important rail junction and also a vital trade center which manufacturing plants of cement, metals and furniture. It is also a major educational center with higher and technical educational institutes, and home to the over 30,000 students, who imbue the town with a youthful and energetic character.

Host to the renowned Festival of Polish Songs, (which it has been doing so since 1963) Opole has plenty to offer to the culturally inclined in terms of theatres, philharmonic orchestras and museums.