Olsztyn - Capital City of the Region with thousand Lakes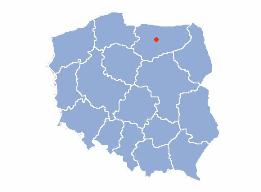 Formerly called Allenstein, Olsztyn, as we know it today, was founded by Jan Lajsy, and began as a fortress which was set on the banks of River Lyna, which is called Alle in Prussian and hence the name Allenstein. Interestingly, the contemporary Polish name of the town, Olsztyn, is nearly as old as the German original. As early as in the 14th century Allenstein was spelt as Holstein, which was recorded by historians as Olsztin, and by the time of Copernicus, it was spelled as Olsztyn.

Today it is the present day capital of the Province of Olsztyn, which is the northern part of Poland. It is an important industrial and railroad center and most of its residents are involved in trade of livestock, grain and leather. The city also has numerous saw mills and factories that manufacture paper and stoves. Although there is a small German population in the city, the majority of its residents are Poles who were displaced during WWII and returned to make Olsztyn their home.

Its population, ever since, has skyrocketed and in fact Olsztyn has partially incorporated neighbouring villages, in its city borders to provide for the residential needs of the growing population.

Like most Polish cities damaged in WWII, Olsztyn too had to rebuild itself and in similar fashion to the other cities, it chose to recreate the same architecture that had been destroyed. Today the city has a new face where the old building naturally blend with the new architecture.

Olsztyn has many sights to recommend to the visitor. In addition to the castle where Copernicus is said to have lived, there are a number of interesting museums and galleries as well as a numerous cultural activities to enjoy. And if the scenic outdoors beckons you then Olsztyn is a perfect base to explore the Mazurain area. Picturesquely set on the hills, this old city has eleven lakes within its limits and 21% of its area is covered by woods, with long cycling tours and walking routes that you're sure to enjoy.