Karpacz - The Polish Switzerland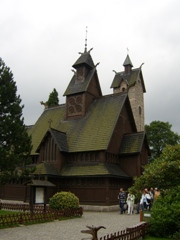 If there is a ski haven in Poland, it is this.

Hyperbole aside, Karpacz truly is one the most beautiful and popular holiday and spa resorts in southwestern Poland. Situated at the foot of the Sniezka, or Snow Mountain it belongs to the voivodship of Dolnoslaskie, in the Karkinosze Mountains. Located 480-850 meters above sea level, Karpacz, which is a lively little town, is an attractive alternative to any resort in the Alps. Rightfully so, it draws thousands of visitors every year who are keen on skiing and mountaineering.

The town is situated in the Lomnica Valley, which is not very wide but quite steep. In fact the main street that extends throughout the 7 kilometers of Karpacz, right up to Bierutowicka pass, rises to 820 meters above sea level.

The first mentions of Karpacz can be found as early as 1599, when it emerged as an important center for mining of lead and iron-ore. Karpacz, took its current avatar, as a hot winter holiday destination, when it got its first railway connection in 1895, connecting Karpacz to Maylawkowice through Milkow. Over 2000 tourists would come to the town every day!! The trains were over crowded and tickets were sold out and had to be bought in advance.

They gave a real boost to the hotel industry in the town and it was at this time when several hotels, hostels, guest houses and other accommodations mushroomed throughout the city. Today Karpacz has over 11000 places of varying types - from bed and breakfasts, to youth hostels, to luxurious and mid-range hotels.