History of Poland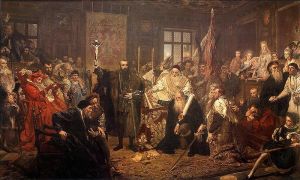 The Republic of Poland, in central Europe, is wedged between Germany in the west, the Czech Republic and Slovakia in the south, Ukraine and Belarus in the east and Russia, Lithuania and the Baltic Sea in the north.

The Polish nation-state has a lineage of more than 1000 years and has the distinction of drafting Europe's first modern codified constitution, which is the second oldest in the world after that of United States of America.

However, Poland now has an entirely new constitution, which was drawn up in 1997. Poland is a member of the NATO and recently in 2004; it also joined the European Union.

Poland has had a long and bloody history marred by anarchy, foreign aggressions and territorial encroachments.