Hel, Poland - Heaven on Earth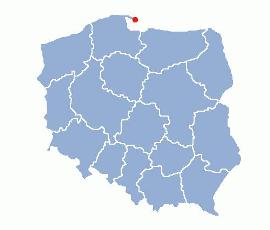 Don't be fooled by the name of the city. Nothing could be farther removed from Hell than Hel itself. The Hel Peninsula, a narrow strip of land in northern Poland, is just 34 kilometers long, and at some points less than 200 meters wide. It can trace its origins back to the 12th century when it was the center of the herring trade. Hel city is situated at the very he tip of the Hel Peninsula, which has the Pucka Bay on one side and the Baltic Sea on the other.

Formed by centuries of sand depositions by the sea, the peninsula which at one time used to be six separate islands, rises approximately 1.5 to 2 meters above the sea level, with few dunes reaching up to 10 meters in height. Scenic beaches, (read Caribbean style beaches) where the sand is as soft as silk, run along the shores and are intermittently dotted with pretty resorts along the way.

The peninsula became a popular getaway for artistes, authors, politicians and rich professionals, in the period between the two World Wars. Resorts and chic hotels, especially in the Jurata area, were quick to follow to leverage the growing population of vacationers. There are a few settlements that were established during this inter-war period, that are popular with the tourists.

The seaside resort of Jurata, the old fishing village of Kuznica and Jastarnia, the heart of the municipality. In Hel you can sail, wind surf, become familiar with the old Kazubian culture, and under the bright sun acquire a tan as quickly as on any Mediterranean beach and.

For the natives, spending the summer holidays in the Hel Peninsula quite the thing, so if you plan to go during the peak season, do make advance reservations. The peninsula can also be a real haven in the low season, that is June or September, but extra strong winds make it unattractive in the winter months.

An added bonus of a trip to Hel is that hence on you can proudly proclaim to all and sundry that you've been to Hel and back!