Gniezno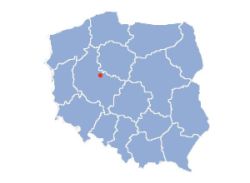 Gniezno city is in the southeast of Wielkopolska Plain, about 50 km from Poznan. Skirted with lakes, Gniezno is as ancient and soothing as water. Lake Winiary, Jelonek and Swietokrzyskie are situated in the very heart of the city. They add to the calm ambience. Unsurprisingly, it is a judicious mix of history and modernity. The glory of the past is nicely balanced with the upcoming trade center of the present.

Gniezno was originally known as 'Gniezdno'. It is a derivation of the Polish word 'gniazdo' ('nest'). Folklore says that a 'gniazdo' ('nest') of a white eagle was found here.

The nearest international airport is situated in Poznan, about 50 kms away from Gniezno. Warsaw, the capital city has several trains going to Gniezno. You have to get down at Poznan and get on board another. It takes roughly 4 hours. There are several direct trains between Torun and Gniezno. Travel time is 1.5 hours.