Famous Polish People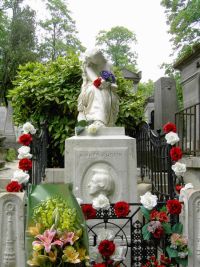 Poland's gifted men and women have always made their presence felt, in the world. Polish literature can be traced back to the 15th century, though the language used was Latin. Mikolaj Rej (1505-69) was among the first writers to write exclusively in Polish. Elzbieta Druzbacka, the first major Polish woman writer made her name as early as in the 18th century.

The establishment of a national theater in Warsaw in 1765 encouraged a number of dramatists such as Wojciech Boguslawski and Franciszek Zablocki. Aleksander Fredro wrote popular comedies. The Romantic period of the early 19th century produced some of Poland's greatest poets, of whom the most famous was Adam Mickiewicz.

A large part of Adam Mickiewicz's creative life was spent as an exile in Russia. His major work is 'Pan Tadeusz' (1834). It is regarded as The Great Polish Epic. Other celebrated authors of this time in Poland were Juliusz Slowacki, Zygmunt Krasinski and Cyprian Norwid.

The end of the 19th century saw Aleksander Glowacki, a supporter of realism who wrote under the name Boleslaw Prus, and Henryk Sienkiewicz, whose novel 'Quo Vadis?' (1896) became a global rage. In the early 20th century a notable writer was Wladyslaw Reymont, whose four-volume novel 'The Peasants' (1902-09) achieved worldwide fame. Both, Sienkiewicz and Reymont won the Nobel Prize for literature.

A handful of powerful writers appeared in Poland in between the two World Wars. Poets Julian Tuwim and Kazimierz Wierzynski and novelists Maria Dabrowska, Jaroslaw Iwaszkiewicz and Jan Parandowski are the most notable among them. Jerzy Andrzejewski became famous for his novel, 'Ashes And Diamonds'. Czeslaw Milosz was awarded the Nobel Prize for literature in 1980. Stanislaw Lem achieved international cult status with his science fiction.

Music is another arena for Polish virtuosity. Frederic Chopin was Poland's greatest composer. His works reflect the spirit of Poland. Stanislaw Moniuszko composed the first national opera 'Halka', in 1847. The 20th century ushered in a new musical dawn for Poland with the appearance of such world-famous pianists as IGNACY PADEREWSKI, LEOPOLD Godowsky, Artur Rubinstein, and Witold Malcuzynski; the harpsichordist Wanda Landowska; and violinist Henryk Szeryng. Later composers include Karol Szymanowski, Witold Lutoslawski, and Krzysztof Penderecki.

Jozef Chelmonski and Jan Matejko are considered 'maestros' among Polish painters. Jan Cybis, Juliusz Studnicki, and Czeslaw Rzepinski are noteworthy modern painters.