Czestochowa - The Spiritual Capital of Poland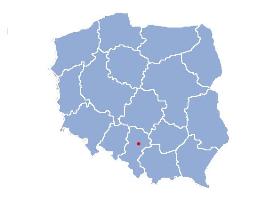 The fact that Catholicism plays an essential role in contemporary Poland is more evident in Czestochowa than in any other Polish city. For many people a visit to Czestochowa's hilltop monastery, Jasna Gora, or Bright Mountains, is an extraordinary experience as it is counted as to be one of the greatest places of pilgrimage in the world. The monastery houses the famous icon of the Virgin Mary, better known as Black Madonna, and draws thousands of by devout Catholics from all over the world.

Another vital factor for this nationwide veneration bestowed upon the monastery, is the fact that Poland has at some point or the other has been a victim of a siege by its neighboring countries - be it Russia, Sweden or Germany. And each time this venerable site of worship has been attacked by these traditional and non-Catholic nations. Yet each time, every one of them has failed to destroy it, adding to its reputation as a miracle worker and an underwriter for Poland's very existence.

Located in southern Poland, Czestochowa is the capital city of Czestochowa Province and apart from being a pilgrimage is also a major industrial city. Principally it manufactures iron and steel, textile and paper products in addition to various religious articles and artifacts.

If you're visiting Czestochowa, and intend to stay there, do book yourself a room in advance as the regular inflow of pilgrims tends to take up most of the available accommodation at any given time. However, Czestochowa, being an easy trip from nearby Krakow, thanks to good rail connections, can easily be done as a day trip.