Bydgoszcz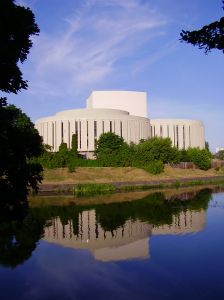 Bydgoszcz or Bromberg as it was known by its German name is one of the busiest cities of Poland. Many foreign multi-national companies have set up centers in Bydgoszcz and many music and opera festivals are organized here, making it a popular destination for visitors.

There is an effective railway connection to Bydgoszcz from all major cities in Poland. Poznan, Sczecin, Torun and Warszawa are all within two to four hours journey by train. PKS is a large state owned Coach Company that runs bus services from Bydgoszcz to all small and big towns of Poland. Torun is a 45 minute drive away and it takes 5 hrs. from Warszawa to reach Bydgoszcz by bus.

The town of Bydgoszcz has plenty to offer - both to the business traveler as well as the casual visitor. Its history, music and commerce make your holiday interesting and varied. Make sure you include Bydgoszcz in your itinerary when you visit Poland.