Bory Tucholskie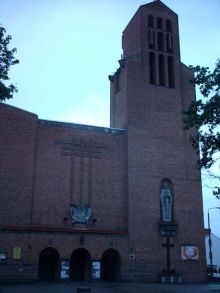 Bory Tucholskie or the Tuchola Forest is a large woodland area stretching between the Brda and Wda rivers in Poland. It gets its name from the nearby town of Tuchola. For the students of nature and for nature lovers alike, a visit to Bory Tucholskie is a lifetime experience.

Occupying an area of 12000 ha., Tuchola Forest is the third largest forest area of Poland. The woodland came into being during the last glacial age and is covered with low hills and more than 900 glacial lakes. The most attractive area for touring lies between the two rivers Wda and Brda.

Not much remains of the original forest growth, as the forest was a victim of many operations during World War II. The SS troops under Gen. Dornberger carried out extensive testing of V-4 missiles in the area. In 1939, during the Polish Defense War, the Polish troops in retreat cut its way through the forest from Pomerania. There was massive deforestation by Polish leaseholders in the 16th and 17th centuries.

Today, specimens of postglacial flora are only found in patches and what remains are large stretches of pine forests. The most isolated forest areas also provided a safe haven for poachers, deserters, brigands and all those seeking asylum. It was this motley group who built the future of this forest.

The Bory Tucholskie area has two main towns - Czerk and Tuchola. Many smaller towns and hamlets have also come up, whose existence centers on the forest economy. At one time bee-keeping, wood-distilling, log-rafting, hunting and fishing were the popular occupations. In modern times it has been replaced by sawmills and hydropower stations.

Bory Tucholskie is approachable from Swiece and Chonjice, both the towns being close by. You can also get there from Bydgoszczi, which is only 120kms. Canoeing down the Brda River from Chojnice though will give you a unique experience.

Nowhere will you find such a large tract of forestland, splendid in its flora and fauna and at the same time being so much a part of the land's history. To enjoy a unique experience and nature at its best, you must visit Bory Tucholskie.