Boleslawiec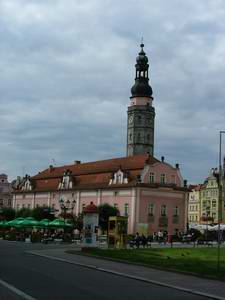 Poland should be visited for many reasons. When you think of shopping for traditional Polish craft, Boleslawiec in southwestern Poland should be the destination of your choice, for it is in this picturesque town that you will get the finest Polish Pottery that is treasured allover the world.

The city of Boleslawiec can be reached by rail from Warsaw Krakow, Dresden and Frankfurt. It is close to the international routes of Wroclaw-Dresden and Szczecin-Wroclaw-Prague and these routes can be availed by car.

Boleslawiec has the advantage of being a well-connected border town. Its easy accessibility, its cherished pottery industry and its proximity to other areas of tourist interest makes it a flourishing holiday destination. Make sure you visit Boleslawiec in your next vacation and collect some fine pieces of ceramics.