Biebrza National Park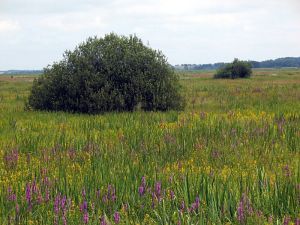 The Biebrza National park in Northeast Poland is perhaps the only one of its kind in the whole of Europe. The Park with its marshes and peatlands, its diversified fauna and plant life, provides a unique experience to visitors.

Visiting the Biebrza National Park is an opportunity one must never miss while in Poland. The vast stretches of marshland, which are bright orange in April with marigolds, the winding river, the rare flora and the fauna, are an experience that is to be cherished for life.