Bialystok - Capital of the Green Lungs of Poland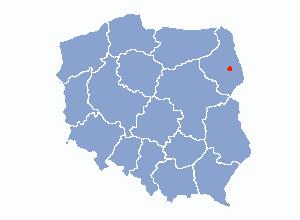 Situated at the crossroads of Eastern and Western European culture, Bialystok has been a city of different religions, nationalities and cultures for many centuries. A place of contradictions and differences, it's a pilgrim place for Catholics, Orthodox Christians, Jews and Muslims. It's a town where Poles, Jews, Germans, Belarusans and Russians have co-existed, peacefully in complete symbiosis, despite cultural and religious differences. It's probably a place where we all can learn a lesson in tolerance and co-existence. Perhaps this was the reason why Ludwik Zamenhof, a resident of Bialystok, developed Esperanto, an artificial language that would bind its citizens.

As legend has it, Bialystok was christened by a Lithuanian prince in 1320, although there are others who maintain that it is so called because it is situated on the Bialka River. The first mentions of the town can be found as early as 1437 when the King of Poland gave the land around the river to Raczko Tabutowicz. By 1547 the land had passed hands to the Wiesiolowski family, who built a brick castle and church, remanants of which stands till today.

By 1665, Bialystok had passed on once again, this time to the Branicki family. Heir of the Branicki family, and commander-in chief of the Bialystok area, Hetman Jan Klemens Branicki is responsible for the transformation of the existing quarters into the impressive residence of a nobleman. He patronized many artists and sculptors, whose works can be seen on display in various museums even today.

Since it is located in the neighborhood of Belarus, Lithuania and Russia and within Poland it is but a few hundred kilometers from principal cities like Warsaw, today it is considered an important junction for the development of cultural and economical partnerships with surrounding nations.

Bialystok also the capital of Podlaskie Province, called the Green Lungs of Poland, for the clean and unspoilt environs. In fact the city serves as an excellent base for tourists who want to take excursions in forested areas of the Province. Bialystok has many interesting sights and recreation activates to offer and visitors will not be disappointed. There are over several hundred relics of architecture, many of which have been enrolled in the official register.