Bialowieza National Park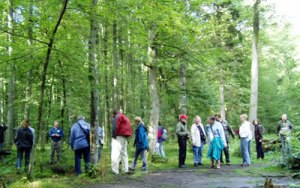 The Bialowieza National Park spanning across the borders of Poland and Belarus is nestled amidst the depths of the Bialowieza Primaeval Forest, also known as Belaveskaya Pushcha or Belovezhskaya Pushcha in Belarus and Puszcza Bialowieska in Poland. On the Polish side it covers an area of over 100 square kilometers and is the remnant of the huge forestland that once traversed the length and breadth of the European Plains.

This national park has been declared as an UNESCO World Heritage Site and a Biosphere Reserve and is visited by approximately 100,000 tourists each year.