Beskidy Mountains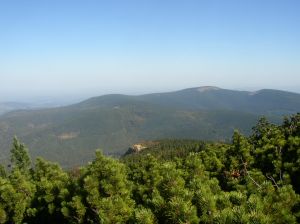 If the traditional bores you and the distant and secluded is the food for your imagination, then the Beskidy Mountains are absolutely tailor made for you. The Beskidy range hovers over four Eastern European countries, the Czech Republic, Slovakia, Poland and Ukraine and its beauty is spectacular in each of them. Almost 600km in length and 50-70km in width, the Bezkidy Mountains are part of the Outer Western Carpathians. In Poland, the Beskidy Mountains are situated in the south and is better known as one of the most well equipped skiing resort.

Dotted with pretty and secluded villages that seem to belong to its own time, the Beskidy Mountains could be that holiday spot that you have always dreamt about but never came upon.

The Beskidy Mountains is a perfect getaway for the thirsty traveler as well as the worn-out urban commuter. People come here to refresh, rejuvenate and to reinvent themselves, what is stopping you?