Baltic Spas and Health Resorts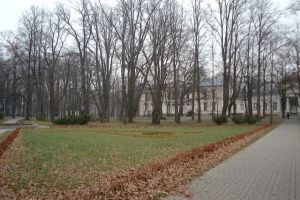 Poland has a tradition (dating back to the 13th century) of Spas and Health Resorts. Europeans have long been flocking to Poland to take advantage of its wealth of natural resources - its picturesque landscapes, excellent climatic conditions, mineral rich water and therapeutic mud deposits - in getting rid of different physical maladies and combating mental disquiet. Of late, the Americans too have risen to this awareness and now frequent the Polish spas and sanatoriums.
Presently Poland has as many as 40 health spa municipalities and 70 health resorts. Though, most of these are located in the southern part of Poland. Amidst the mountainous ranges of the Carpathians and the Sudetens, some spas and health resorts are strewn on the Baltic Coast and in other beautiful locales in the heartland.
Operating all round the year, these rehabilitation centers and sanatoriums offer package treatments that include accommodation, foodstuff, medical care, physiotherapy and recreation as well. Costing something between USD30 and USD50 per day (depending on the sanatorium's service standard), these treatment packages promise all-round care of the patients.
These modern-day sanatoriums have guest-rooms with attached sanitary facilities, balcony and radio/TV sets. Meals are prepared as per the needs of individual patients undergoing treatments. Other facilities like common cafes, gymnasiums, Jacuzzi baths, libraries, sauna, swimming pools, etc. offer the tourists healthy engagement. From time to time, special events such as excursions, hiking trips, and cultural shows are arranged by the Spa/Resort authorities.
Medical services include diagnosis and treatment. While diagnosis and treatment prescription are undertaken by renowned names in Polish medicine and therapeutics, trained nursing staff and therapists manning the Sanatoria, undertake the actual therapy-application. The medical facilities fitted with state-of-the-art medical and rehabilitation equipments are fully modernized.
Polish Spas and Health Resorts offer remedies for practically all types of maladies like:
Circulatory complaints
Digestive tract disorders
Endocrine problems
Gynecological complications
Metabolic disorders
Rheumatic conditions
Respiratory disorders
Skin diseases
Throat problems
Urinary tract diseases

Read on for an overview of Spas/Health Resorts recommended by the Polish Spas Chamber of Commerce. Although only these spas and health resorts have made it to the Polish Spas Chamber of Commerce's list, Poland has many more world-class sanatoriums and rehabilitation centers. Healing therapies and medicinal prescriptions of most Polish Spas and Health resorts are recognized the world over.